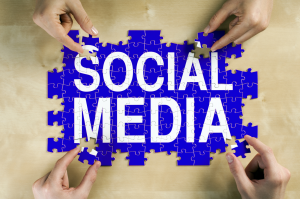 Social Media: The New Frontier
Social media is about relationships – beginning, maintaining and taking them to the next level – and conversations.  And, savvy companies and professional service providers know that, at the end of the day, clients hire individuals.  Clients naturally want to feel connected to the businesses they buy from and evolve the relationship from a purely transactional one to a more emotional relationship.  That's why we like to go to the store where they know our name or, at least, our regular order.
LinkedIn has a number of free tools and techniques that will allow you to continuously remind your network that you specialize in your chosen practice areas, so you are top-of-mind when their need for representation or a referral arises.
Google+ is growing by leaps and bounds; you should consider developing a presence there.
Twitter is more of a "news flash" channel and is an excellent tool to drive traffic to your website.
YouTube is a great free medium to develop your expertise in relevant practice areas.  We can create your own channel and post short segments on a variety of topics to increase your exposure and market your public speaking talents.
65% of the world's top companies have an active Twitter account

53% of small businesses are using social media

88% believe exposure is the biggest benefit

91% of experienced social marketers see improved website traffic due to social media campaigns and 79% are generating more quality leads

LinkedIn is 4X better for B2B lead generation than Facebook and Twitter
—     The Social Skinny
Many continue to view Facebook as a "personal" social media site but Facebook is making great efforts to improve its services for businesses.  You already use Facebook on a personal level.  Your company should have an increased presence there and start developing a fan base.  We would be happy to help you plan tactics for effective use of this tool.
Here are some other social media site to consider:
JD Supra
LegalOnRamp
Martindale Connected
Pinterest
My Space
Diaspora
Focus
Scoop.it
Tumblr
Foursquare
Kiwibox
MeetUp
StumbleUpon
Prezi
Yammer
Yelp