Websites
In today's social media age, a well-designed website is a basic business necessity.  The Internet serves as today's White and Yellow Pages rolled into one big package that markets your services to the world. Often times a website is your first chance to make a good impression on potential clients and referral sources.  A website serves as an on-line brochure that can be updated minute-to-minute.  A website can also gather valuable information about your clients and potential clients through the use of forms and surveys.
CM2 has considerable expertise in designing and creating award-winning legal websites. Our company also specializes in creating dynamic, compelling content and can work with your existing designer to create your website content. People are accustomed to current and relevant content that is frequently updated. CM2 provides content updates and offer services to regularly update your website content.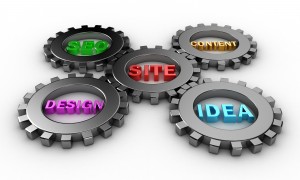 ---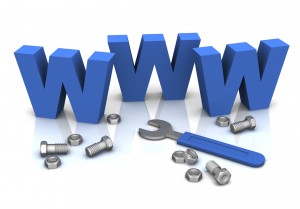 Getting Down to the Nuts & Bolts of Webdesign
Websites are the gateway to a business and have replaced more traditional resources once used by clients and prospects in their selection process. Whatever your budget, CM2 Marketing can provide a full-service approach to a new or updated website for your business.
The first step in the process is determining whether you want a website based on a template or a custom-designed site.  There are four primary components to any website and we will work with you on every aspect of each of these pieces.
Design and Development
Website design has the most immediate impact on your future site visitors.  It is often your first opportunity to make a good impression on a prospective client or referral source.  Visitors receive a powerful message about your company's identity and purpose that is communicated through the choices you make regarding the look and feel of your website.  The colors, images and layout of your website are the keys to capturing the attention of your site's visitors within those critical first few seconds.
Website development is the technical aspect of building a new website and requires a developer with extensive experience and training to ensure your website performs to the highest standards.  With internet users accessing the web through an increasingly wide variety of devices and browsers, it is more critical than ever to ensure your site is built to consistently deliver the same excellent experience for all visitors, including those visiting via mobile devices.
Your new firm website will be developed using the most current versions of common programming languages.
Navigation
Navigation is another important aspect of website development.  Visitors to your site will be able to find the information they are seeking easily and with a minimum of clicks.  Using a combination of menus, sub-menus and hyperlinks, we will make the navigation process throughout the site simple and intuitive.  In addition, cross-navigation features will allow users to move logically across the site.
Content Management System
Many website designers and developers do not provide you with a way to change out your content, meaning you pay a fee for simple additions and changes. At CM2, we believe you should not be required to pay a fee to update your content.  Your new website will include an integrated Content Management System, to allow for easy updates to site content, virtually eliminating expensive maintenance charges for simple additions and changes.  Maintaining fresh content on the website is also an excellent practice for ongoing search engine optimization.  And, if you want to contract out your website updates, CM2 is available to make those updates and keep your content fresh.
Content Generation
CM2 will create, develop and/or update all preliminary content for your website.  All content shall be composed to deliver a consistent message regarding your business and its expertise.  You will have final approval over any and all content.  Regarding content for attorneys and law firms, all content will be drafted to be in compliance with the Texas Disciplinary Rules of Professional Conduct and the State Bar of Texas Advertising Review Department guidelines.
CM2 will work with you to gather pertinent information about the company's goals and client targets in order to develop the most compelling and relevant website content for the firm.  We can also conduct select client interviews to obtain quotes and testimonials for use on the website and other marketing materials.
Your website package will include the creation of all initial content.  This covers initial drafts, plus two rounds of revisions, for your final approval.  Support for additional content updates is available on an hourly fee basis or within a monthly retainer agreement.
Search Engine Optimization
To develop your custom SEO strategy, CM2 Marketing will work with you to determine your optimum keywords, and we will conduct a comprehensive key word analysis.  Implementation of the approved strategy will include the organic integration of all key words and phrases throughout the site; in the copy on all pages, as well as in the appropriate coding.  In addition, we will build an XHTML site map and submit to the search engines for indexing.  We will also propose and implement an appropriate set of links to and from the firm's website to enhance your Page Rank, including online directory sites, legal resource sites and social media sites.  This approach ensures that your website will be easy for your visitors to find, and that you will be found by the right people seeking the specific services you provide.
Your custom SEO strategy and implementation are covered in the total cost.  Ongoing SEO services are included in a monthly retainer agreement or are available on a project fee basis.