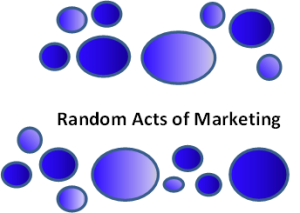 Are you familiar with Cordell Parvin? If you aren't and you are interested in business development, you should take time to familiarize yourself with his books and blog posts. Today, Cordell blogged about 20 Tools for Your
Client Development Tool Kit. This post really resonates with me because it echoes the messages I consistently share with my clients.
In all honesty, my messages actually echo Cordell's because I'm a big fan of his work and have read his books. I am proud to say I won a copy of three of his books at an LMATX: Dallas City Group luncheon seminar a few years ago. Thanks again, Cordell!
But, I digress. In Cordell's post today, his number one tip is to have a business development plan. Let's take this a step further – have a personal business development plan, an organizational business development plan and a formal budget established for these activities. Otherwise, you are committing random acts of marketing and that's almost worse than no marketing at all. Random acts of marketing lead to wasted money, wasted time, no increase in revenue and almost certainly guarantees brand invisibility. Your marketing and business development activities need to be strategic, highly targeted and measurable where they can be directly correlated to increased revenue resulting from those activities.
Read more of Cordell's 20 Tools for Your Client Development Toolkit.